A FEW WORDS OF OUR PARTNER ANTHONY SUN FOUNDER OFF HIGHCALIBERBULLIES USA...

This is very exciting for us here at HIGH CALIBER BULLIES. We'd like to thank our new
European partners Yolanda and Dirk Smulders in the Netherlands for their many travels to the states to
see all the big name dogs around and choosing the SUNLINE Bloodline to represent the
best of the best in the Netherlands! 2013 and 2014 will be the Rise of the SUNLINE Bloodline WORLDWIDE!!!
Thanks to all those that have supported us throughout the years! EUROPE better get ready for what's coming!!!
HIGH CALIBER BULLIES EUROPE….. Hop on or get left behind!!!…..

REGARDS ANTHONY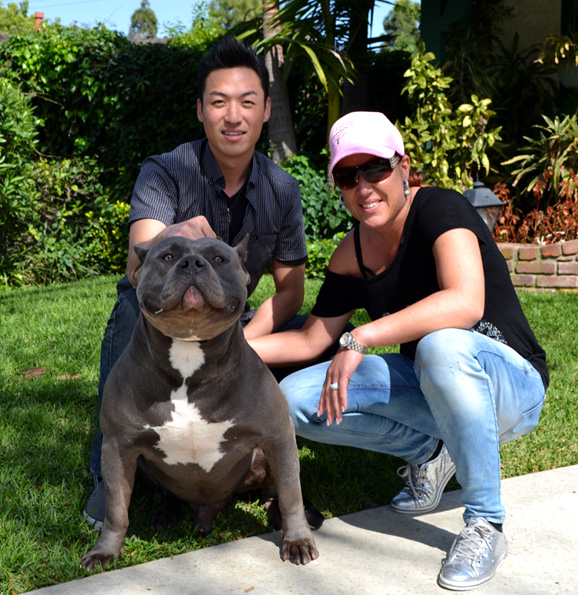 CLICK THE ICON BELOW TO
ADD ABP,S ON FACEBOOK


WE AT THE AMERICANBULLYPITS FAMILY WE ALWAYS TRUST IN THE BLOOD..
THAT,S WHY WE WANT THE BEST OF THE BEST..IN THIS GAME..


WELCOME TO THE AMERICAN BULLYPITS WEBSITE... LOCATED IN THE
NETHERLANDS (NOORD-BRABANT)
HERE AT THE AMERICANBULLYPITS KENNEL WE BREED EXTRA LARGE PITBULLS .
WE BELIEVE THAT WE HAVE SOME OF THE NICEST XL BLUE PITBULLS IN THE GAME RIGHT NOW AND WE'VE ONLY JUST BEGUN!!!

WE SPEND MUCH TIME AND ENERGY IN OUR PITBULL BULLIES TO KEEP THEM HAPPY TO BY GREAT LOVING FAMILY DOGS..
WE BREED ALL OUR PITBULL BULLIES WITH THE INTENTION OF
PRODUCING BIG BONE STRUCTURE,MUSCLE MASS, BIG HEAD AND WIDE CHEST WHITHOUT COMPROMISING THEIR AGILITY. SO IF YOU ARE LOOKING FOR XTREME CHEST,MOST MUSCULAR, BLUE PITBULL YOU HAVE COME TO THE RIGHT PLACE !!

OUR PITBULL BULLIES CONSIST OF BLOODLINES SUCH AS SUNLINE AND XTREMELINE..
ALL OUR DOGS ARE PURPLE RIBBON UKC REGISTERED.... Thanks TO OUR BUDDIE ANTHONY SUN OF HIGHCALIBERBULLIES For providing us with a great foundation DOGS and giving us great advice.

THANKS FOR VISITING OUR SITE...
WE HOPE YOU ENJOY...